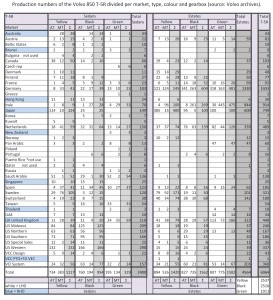 Thanks to the T-5R dream team from Volvo we were able to produce the list above with production numbers per country.
Missing from this list are two white T-5R's, two Aubergine T-5R's and three grey T-5R's. The white and aubergine cars were produced in the preproduction phase, the grey ones were produced at special demand for the Arabian market.
Both aubergines, at least one grey and at least one white T-5R are still registered in Sweden.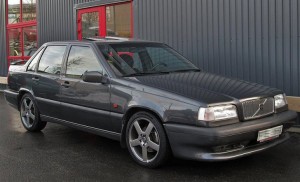 This is one of the grey T-5R's. In 2014 sold from Sweden to Finland. In 2016 the car returned to Sweden.