Category Archives:
Videos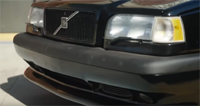 Wheeler Dealers Season 16 Episode 03 A black T-5R estate features in this episode of Wheeler Dealers.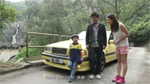 T-5R fans are from all over the world. In Hong Kong there is also a small community with owners of this special model: The next video is a report from menclub.hk. The yellow estate is an imported car from Japan.

During development of the T-5R Volvo had recorded a movie with two yellow T-5R's in the yellow fields of Skåne. Since the interior had not it's definate T-5R looks the windows were tinted. Also headlight wipers were not there yet.