A couple of of the pictures they shoot in Skåne from a yellow estate and a yellow sedan, before summer 1994, were used for an introduction map. This map contained 6 pictures of the cars and the interior and a sheet with information in a specific language. On the map there is a MS/PV code at the backside: MS/PV 72xx-95. Language/Country. Printed in Sweden on environmentally-compatible paper
The map consists of special rough feeling paper: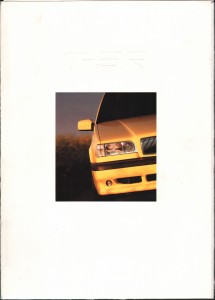 The following sheets were added in all maps:
The pictures of the interior were shot later in time. When the pictures of the cars were taken, the interior was not ready yet. For that reason the windows or the cars were tinted so that nobody could see the real interior.
The following information sheets were added for each country: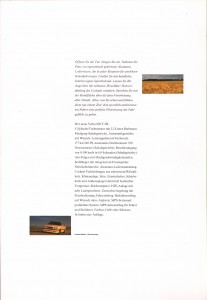 MS/PV 7219-95. German/D.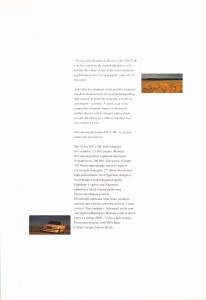 MS/PV 7225-95. English/UK.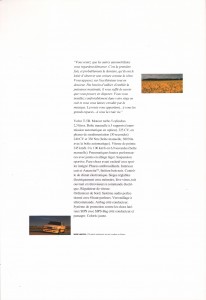 MS/PV 7222-95. French/CH.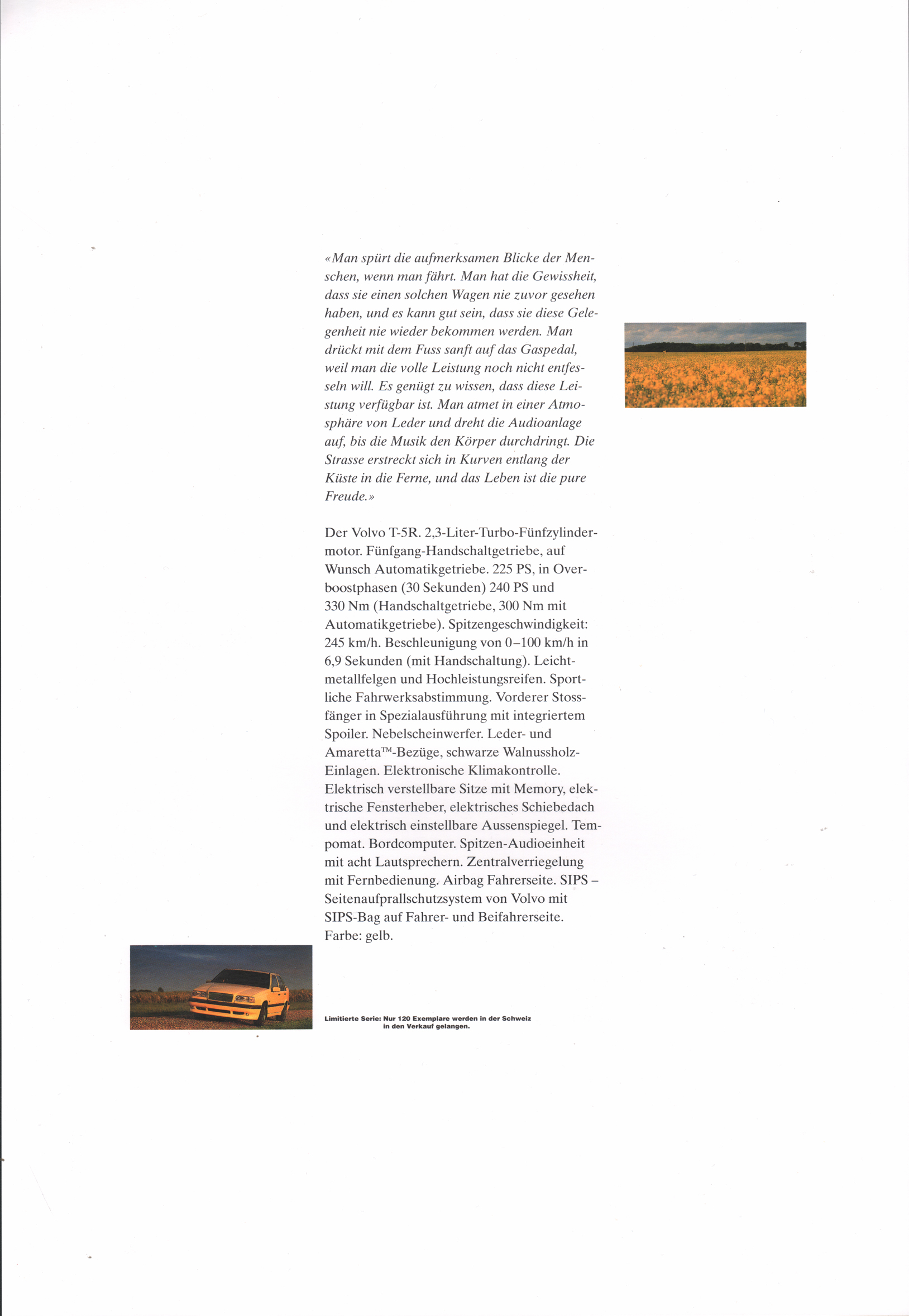 MS/PV 7221-95. German/A.
Maps for countries with LHD (Left Hand Drive) or RHD (Right Hand Drive) had their appropriate sheet:
The Austrian map also contained a pricelist in German: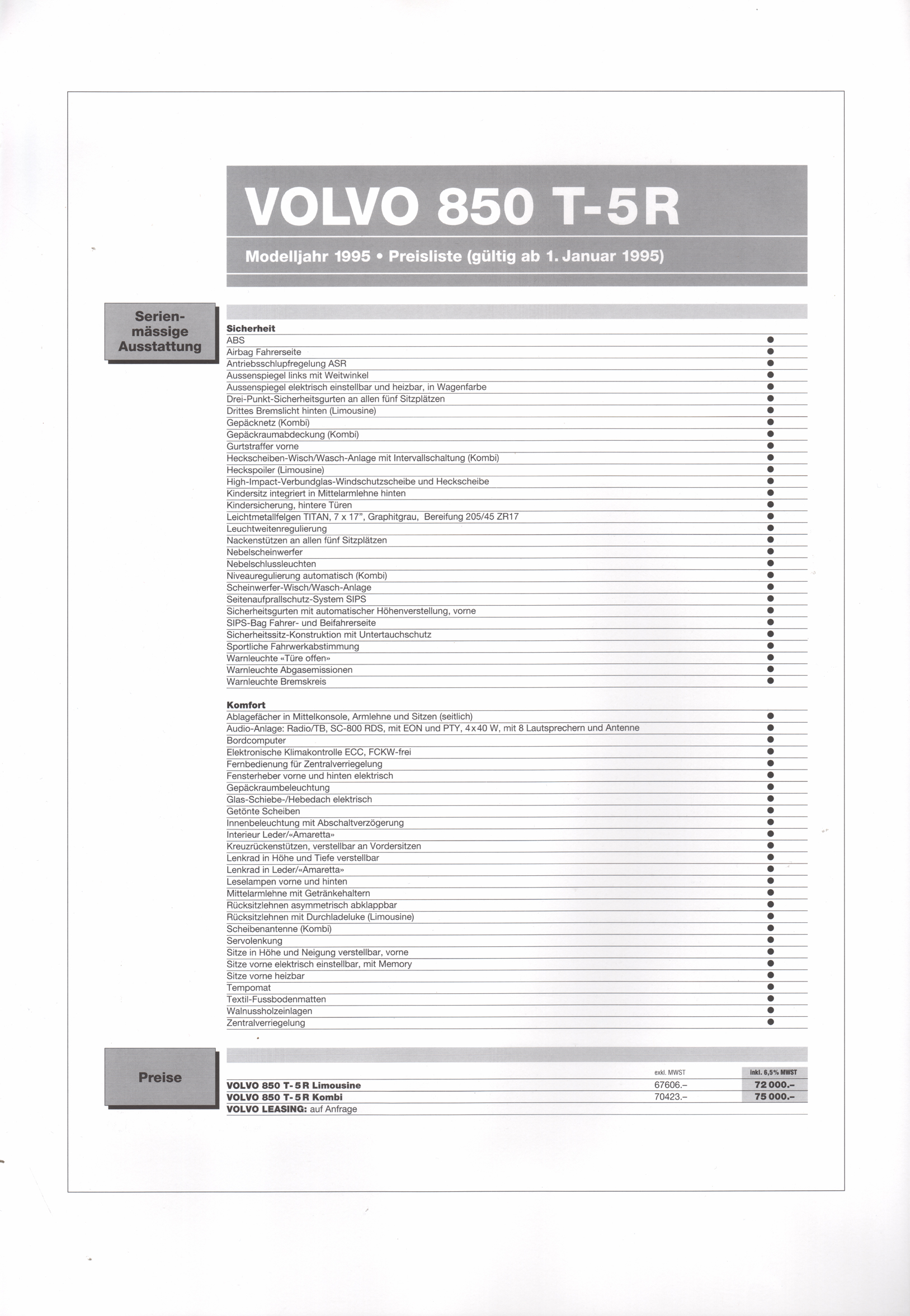 front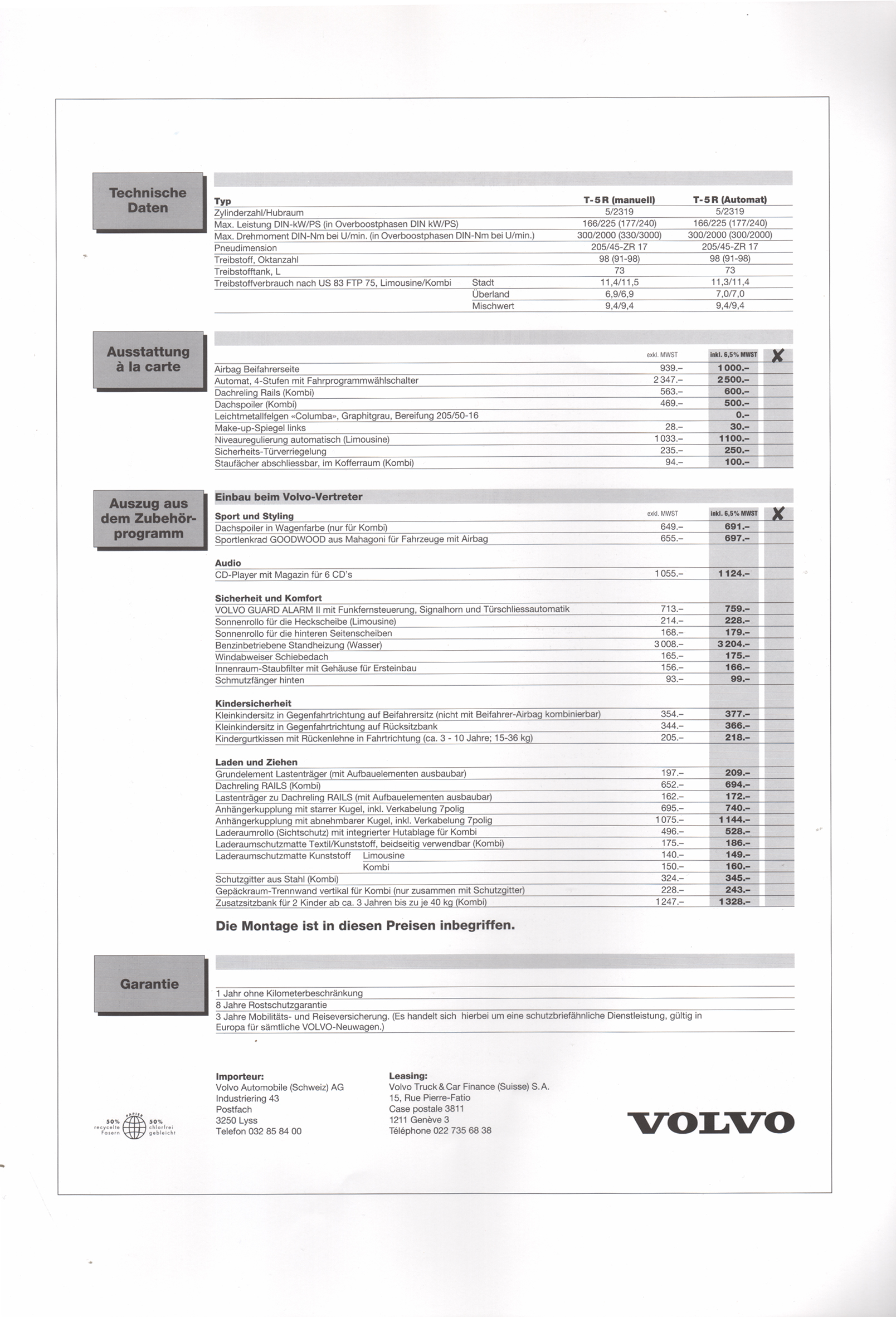 rear
---
Source:

---